Digital Vision Syndrome and How Neurolens Can Help
Most of us spend a crazy amount of time looking at digital devices.
Author: Dr. Christine Zlupko
Cell phones, computers, and tablets are an integral part of our day-to-day lives. We can't seem to escape from them. All this time with our eyes fixating on a near target can cause eyestrain and a myriad of symptoms that together are called Digital Vision Syndrome.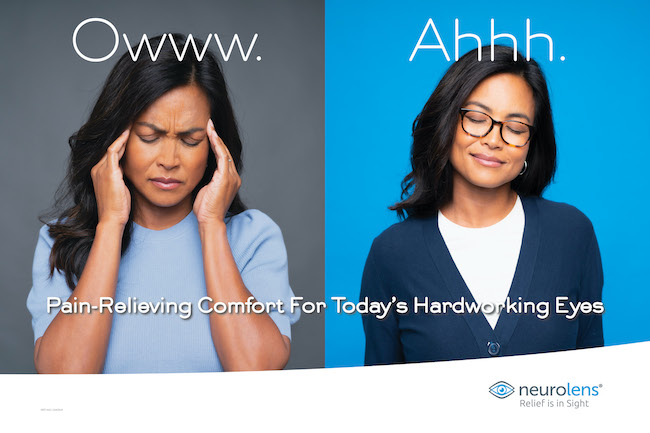 Headaches, dry eye sensation, neck pain, and eye fatigue are experienced by so many individuals as a result of extended use of digital devices. Eye misalignment is often the culprit. Even small misalignments can cause painful symptoms.  Neurolens has been developed to help our eyes handle this problem.
Neurolenses contain a contoured prism that changes as your gaze shifts from a distance to near working distance.  They help relax the strain that your eyes feel when they are trying to aim at a target that is closer than where they are naturally set to aim. The eyes are being forced to expend a great amount of energy to maintain this posture for long periods of time.  Prism alleviates this demand and in turn, eliminates these symptoms.
Eye misalignment is measured with an instrument in our office.  We use this measurement combined with your distance and near prescription to customize the ideal lens to help minimize or even eliminate Digital Vision Syndrome.
Call to schedule your eye examination and Neurolens evaluation.  Our doctors will advise you whether or not Neurolens is the right treatment for your symptoms.