Doctors & Staff
Meet the experienced and friendly doctors and staff who make Restore Eye Care & Eye Gym is the leading provider of vision care products and services in State College.
---
Tracy Carpenter Sepich, Diplomate of The American Board of Optometry, M.S. – Doctor of Optometry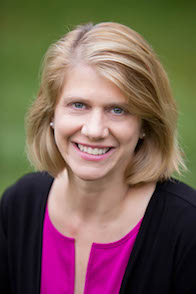 Dr. Sepich graduated from Penn State University in 1987 with a Bachelor's Degree in Life Science. In 1991 she graduated from the Pennsylvania College of Optometry with both a Master's of Science in Low Vision Rehabilitation and a Doctor of Optometry. Dr. Sepich began her career as an Associate optometrist in Charlottesville and Staunton Virginia. In 1994, She founded her own practice in Seneca PA. She has been published in Review of Optometry, a professional journal, and has given continuing education lectures for Optometrists, Physicians, Paraoptometrics, and Vision Teachers on the field of low vision. Her practice was featured in the national trade journal, Eyecare Business. She has also participated in various service organizations and volunteer projects. She is a volunteer optometrist for the Special Olympics Opening Eyes program, InfantSEE (free eye examinations for infants), and Vision USA (free eye examinations and glasses for financially qualified individuals). Her philosophy is to maintain a patient-centered practice, tailoring her care to meet each individual's needs. She welcomes coordination of care with other professionals and related agencies to best serve the needs of her patients. Dr. Sepich lives in her hometown of State College, with her husband Rodney. They have four adult children. She is an active volunteer for Our Lady of Victory Church and State College Sunrise Rotary. She is a member of Leadership Centre County Class of 2006. Dr. Sepich was awarded the 2014 Optometrist of the Year by the Pennsylvania Optometric Association and was named one of 250 Innovators in Optometry by Primary Care Optometry News (PCON) in 2016.
---
Christine Zlupko, F.C.O.V.D. – Doctor of Optometry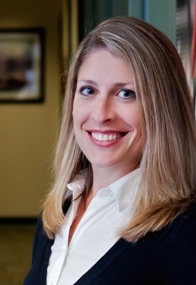 Dr. Zlupko graduated from Juniata College in 1999 with a Bachelor of Science degree in Biology. She then attended the Pennsylvania College of Optometry and graduated as Doctor of Optometry in 2003. She has practiced in State College since 2003 and joined Restore Eye Care P.C. in 2010 with a special interest in glaucoma management and pediatric eyecare. She obtained her fellowship in the College of Optometrists in Vision Development in 2018.
Dr. Zlupko is a volunteer with Centre Volunteers in Medicine and serves on their Clinical Advisory Committee. She is also actively involved in the Juniata College Alumni Association and assists in scholarship fundraising. She is active in the Pennsylvania Optometric Association and locally with Mid-Counties Optometric Society.
Christine lives in State College with her husband, Brandon and their two children.
---
Nichole Derugen, CPOA, ABOC – Optician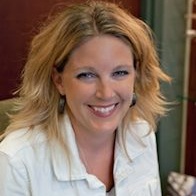 Our optician, Nichole Derugen came to us in September 2006. She is American Board of Opticianry Certified. She has maintained certification from the American Board of Opticianry since 2004. In addition, Nichole is a Certified Paraoptometric Assistant by the American Paraoptometric Association. Nichole manages our optical boutique and provides knowledgeable suggestions of various lens types, materials, and frames. She is also an expert in eye glass adjustments and repairs.
---
David Skipper, COVT – Certified Optometric Vision Therapist
Our Certified Optometric Vision Therapist, Dave Skipper has been with us since 2011. He helps patients with visual perception and common non-surgical vision problems such as lazy eye, crossed eyes, double vision, convergence insufficiency, sports vision, concussions, and some reading and learning disabilities. David earned his certification from the College of Optometrists in Vision Development. He also helps to support the staff and doctors.
---
Dawn Deppe – CPOC and Office Manager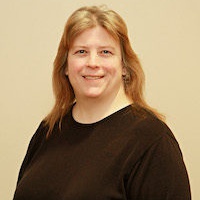 Our Office Manager, Dawn Deppe, came to us in September 2007 with 14 years of medical billing experience. Dawn's main duties include electronic medical billing and tracking patient and insurance accounts receivable. In addition, she coordinates patient care with other facilities, assists patients with their insurance questions and concerns, and acts as support for other staff as they perform their duties. She is also the face you may see as you arrive and check out of our office. Dawn was awarded the 2015 Paraoptometric of the Year by the Pennsylvania Paraoptometric Association.
---
Brooke Yerger – Paraoptometric Technician, CMA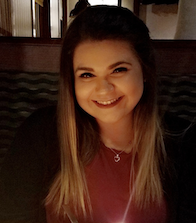 Brooke joined the Restore Eye Care team in May 2018 upon graduation with an Associate of Science Degree from Mount Aloysius College. She subsequently earned her certification in Medical Assisting. Brooke is skilled in several areas at Restore Eye Care, primarily as a technician assisting the Optometrists with pretesting, history taking, and specialty testing. Additionally, Brooke serves at our front desk performing patient check-in and check-out, completing billing fee slips, and scheduling patient visits. She enjoys working with all ages of people, which is apparent in her easy smile and gentle manner.
---
Miranda Brennan – Paraoptometric Technician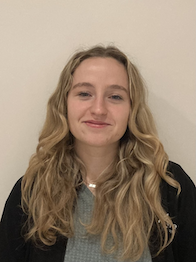 Miranda joined the Restore Eye Care team in September of 2021 during her senior year at Penn State University. She will graduate with a degree in Biobehavioral health and a minor in Biology in August of 2022. She hopes to attend Physician Assistant school in the years after graduation and pursue a career in primary care. At Restore Eye Care, Miranda works as a technician taking medical histories, completing pretesting and special testing and assists the Optometrists. She also works as front desk staff helping patients and assists in our optical boutique. Miranda loves caring for patients and hopes to help make your next visit great!
---
Maddy Edwards – Paraoptometric Technician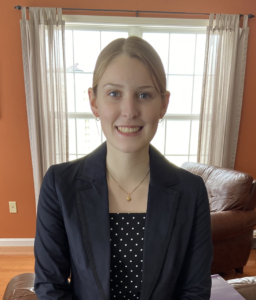 Maddy joined our team in May of 2021 as a second-year student at Penn State University. She plans to graduate with a major in Biology and a minor in Women's Studies in May of 2023. She is hopeful to attend Optometry school after graduation and continue her career in eye care. Maddy works in several areas at our office: as a technician, completing medical histories, pre-testing, specialty testing, and assisting the Optometrists, in our optical boutique, fitting, ordering, and adjusting glasses, and as front desk staff, checking patients in and out, completing billing information, and scheduling patients. Maddy is passionate about eye care and eager to help assist you in any way!
---
Chris Cowdery – Front Desk Paraoptometric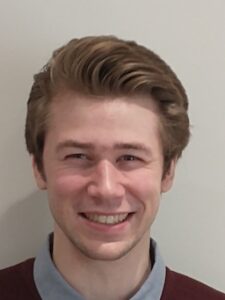 Chris became a part of Restore Eye Care in January 2022. He's the first face you'll see when you walk in the door and the first one you'll speak to on the phone. Working at the front desk, he assists patients with the check-in/check-out process, billing, scheduling, and anything else patients may need. Chris enjoys working with patients and learning about the eye care field.
---