Are Your Contact Lenses Safe?
Eye Care During the COVID-19 Crisis
     When it comes to contact lens wear, the CDC (Centers for Disease Control), the AOA (American Optometric Association) and the AAO (American Academy of Optometry) want to reinforce that contact lenses are safe when you practice good hygiene procedures while handling lenses.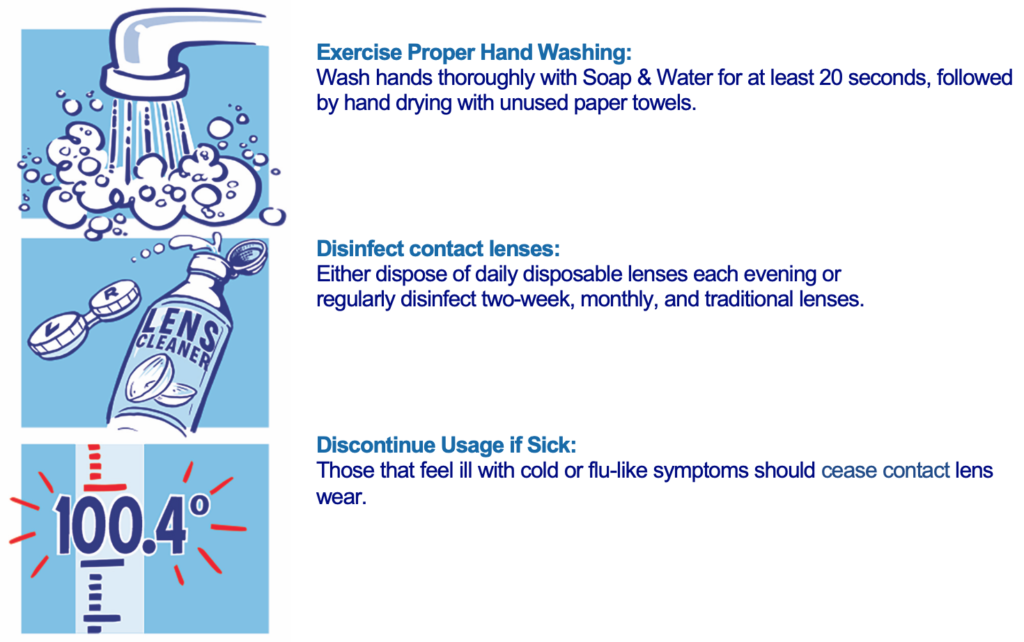 That said:  With the day to day changes surrounding COVID-19, if you are a contact lens wearer and have less than a 3 month supply left, we highly recommend that you place another order right away.  Inventory levels are good right now and we are shipping orders daily. We will also extend contact lens prescription expiration dates on a case by case basis.  We understand these are frustrating times which call for unconventional solutions.  We want to help our patients any way we can.
THANK YOU  FOR SUPPORTING INDEPENDENT, LOCALLY OWNED, CENTRE COUNTY BUSINESSES DURING THE COVID-19 PANDEMIC
     CALL 814-272-0262 or email: contact@restoreeyecare.com to place your order.
 ORDER NOW • ORDER LOCAL
 CDC: Contact Lenses are safe to wear