What is Remote Vision Therapy?
(Eye Care During the COVID-19 Crisis)
By David Skipper, COVT
A while ago, I wrote a blog answering the question, "What is Vision Therapy?" and defined it as "a sequence of neurosensory and neuromuscular activities individually prescribed and monitored by the doctor to develop, rehabilitate and enhance visual skills and processing."  This is the definition given by the American Optometric Association (AOA).  Vision therapy can benefit a child with vision problems struggling in school, an adult with longstanding eye teaming difficulties, or people suffering after stroke or concussion.
During this time of social distancing, we are unable to provide in-person Vision Therapy sessions at Restore Eye Gym.  Instead, we have developed a Remote Vision Therapy (RVT) program using the now ubiquitous Zoom.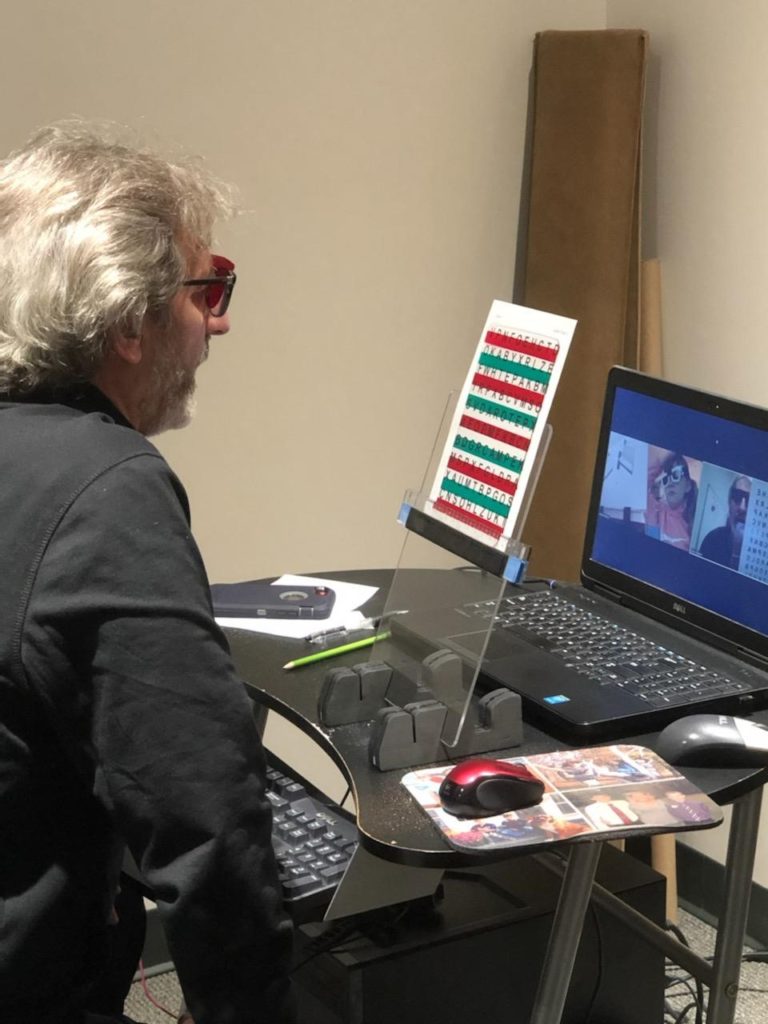 Zoom is a free downloadable application that allows remote video conferencing.  I have become proficient using Zoom by participating in conferences with other vision therapists, teaching private music lessons, and socializing with friends.  Zoomalso enabled me to become a Board Certified Optometric Vision Therapist (COVT) following the guidelines set forth by the College of Optometrists in Vision Development (COVD).  In fact, I completed my entire candidacy exam this way after the COVD Annual Conference was canceled.
Before our patients participate in Remote Vision Therapy, they download and register with Zoom.  They use a computer at home with a web camera and internet access.  If their computer doesn't have video, a web camera can be purchased at a reasonable cost.  USB video cameras are easy to set up by simply plugging into a USB port. Large monitors and good speakers are also helpful.  We send each patient a Zoom invitation with their appointment time.  After accepting the invitation, the patient will be in our virtual "lobby" until admitted to the session. As always, we advise parents to supervise children whenever accessing the internet.
Our Vision Therapy patients also purchase a Vision Therapy Kit containing various items used for Remote Vision Therapy sessions as well as homework.  I have that same kit.  With these tools, the patient and I can complete effective Remote Vision Therapy sessions together.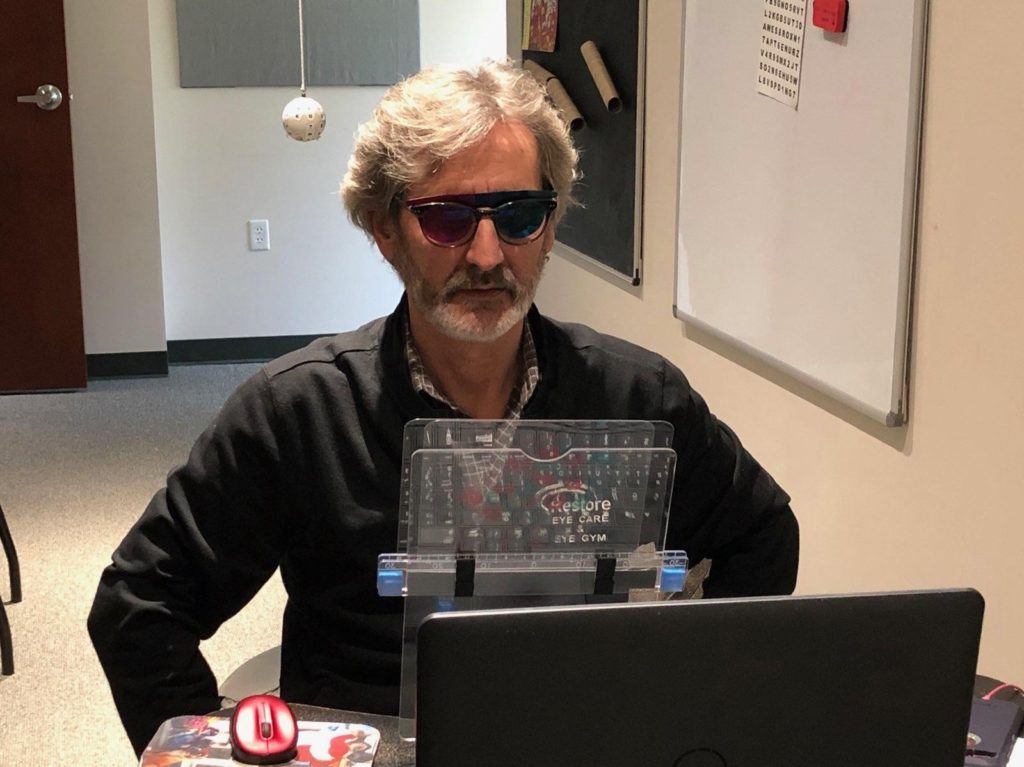 After putting Remote Vision Therapy into practice, I feel confident that our remote sessions follow the definition of Vision Therapy set forth by the AOA.  In fact, Remote Vision Therapy is now an additional option to serve patients who may not be able to travel to our eye gym on a regular basis.
Restore Eye Care & Eye Gym is carefully following the guidelines set forth by the CDC to ensure our patients' health and safety.  Now, thanks to Zoom, we can offer Remote Vision Therapy from a Certified Vision Therapist under the leadership of our Certified Fellow of Developmental Optometry, Dr. Christine Zlukpo.  So, to answer the question "What is Remote Vision Therapy?";  Remote Vison Therapy is simply a modified accessible version of the traditional in-person Vision Therapy we provide in our eye gym.  Thanks to Zoom and Remote Vision Therapy, Restore Eye Gym is open!